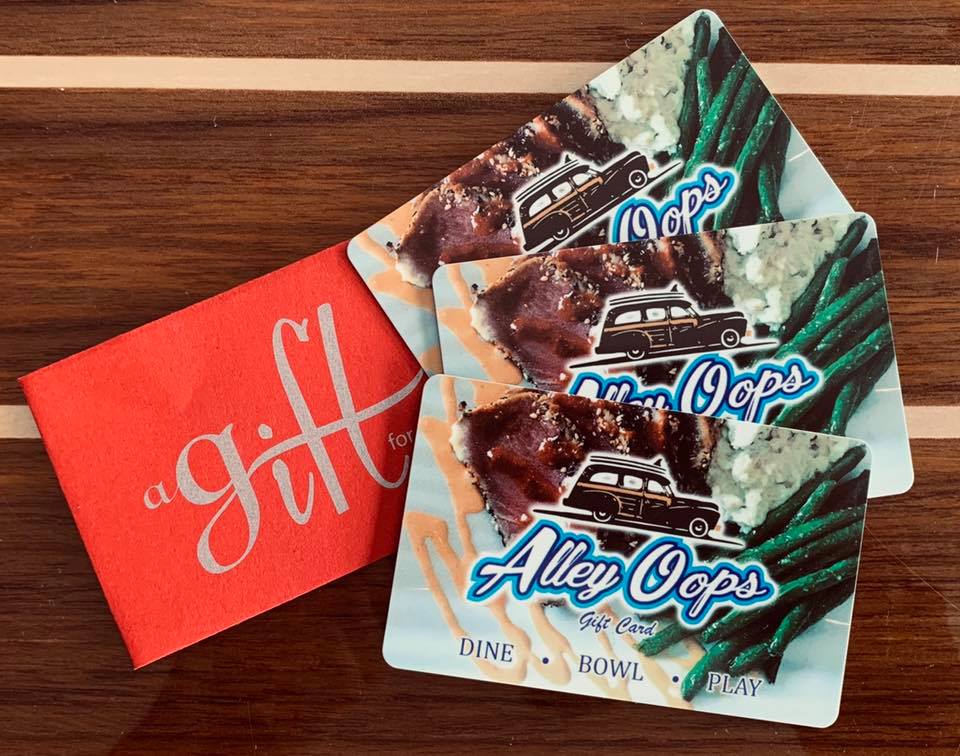 Alley Oops Gift Card Special – Extended!
Are you ready to have some fun at Alley Oops? Take advantage of our gift card special and save BIG on food and games! How does it work? When you purchase a $100 gift card from Alley Oops, you receive your choice of a FREE $25 gift card, or a FREE $50 game card, both redeemable at our Midtown and Uptown locations!
Gift cards can be purchased by emailing info@alleyoopsoc.com. Offer expires May 21, 2020.