Gift Card & Game Card Special
Offer valid 11/26/22 – 12/24/20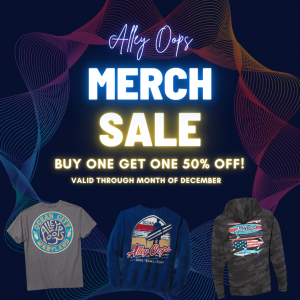 Alley Oops Merch Sale
In-Store Only – Starts December 1st!
Coming Soon!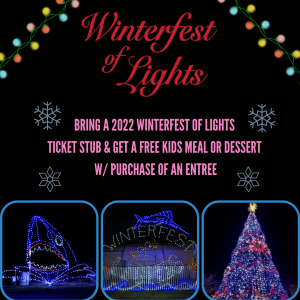 Winterfest of Lights Special
Bring in your 2022 ticket stub and receive a FREE dessert or Kid's Meal! *Digital confirmation OK*
Offer valid until Winterfest ends.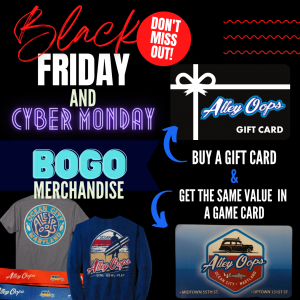 Black Friday / Cyber Monday Sale
Black Friday (11/25/22) – In-store & online
Cyber Monday (11/28/22) – Online only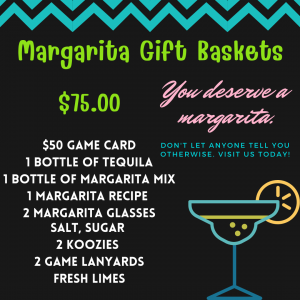 Margarita Gift Baskets for $75!
MUST PICK UP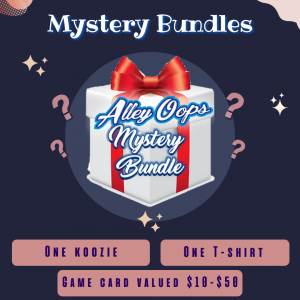 Mystery Bundle Package
Add a mystery bundle to your purchase for just $20! Each bundle includes a t-shirt, game card and koozie!